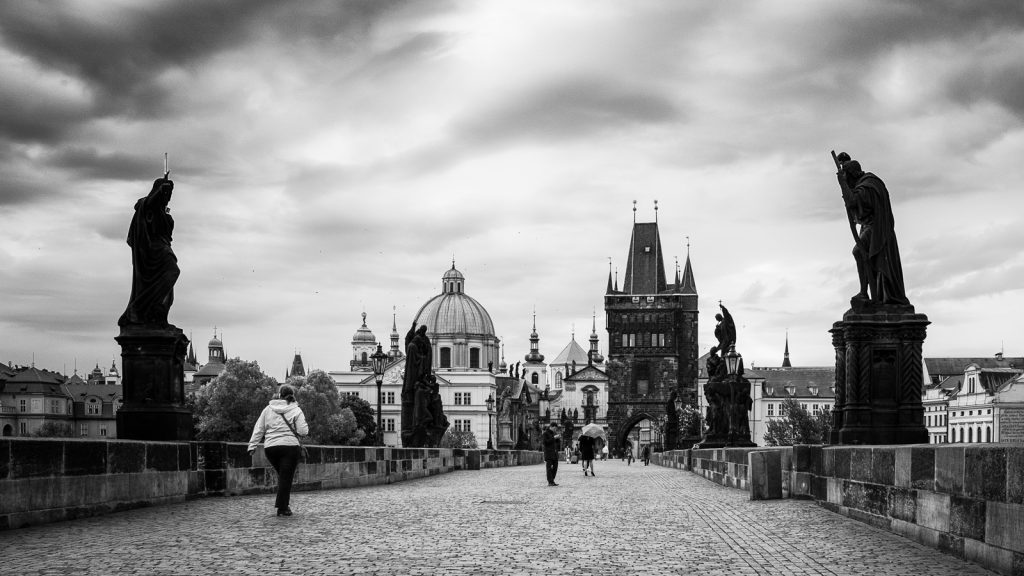 Sometimes I need a distance
I love my family, my friends and my work, but sometimes I need a distance – literally, to keep the balance right. That's why I went to Prague by bus last week, found an inexpensive hotel in the city center and had three days for shooting.
I haven't been there for over 30 years and nearly all my recollections of the city where lost. The only thing I could remember was the medieval "Charles Bridge" (see picture above).
In preparation for the travel I downloaded an app called Fripito, witch is a digital travel/photo guide. I bought the "Enchanting Prague" by Michal Vitasek per in-app purchase. Now I had a guide for the best places with fantastic views of Prague in my pocket. Not only that, combined with the navigation inside the app I could reach all the places from every starting point I wanted.
Shooting street vs. travel
My first intention was to do street photography, fishing people in the streets of Prague in front of famous buildings and landmarks of the city. During day two I was over-challenged and the city was so over-crowded, that I didn't knew, what to shoot for hours. I couldn't see anything.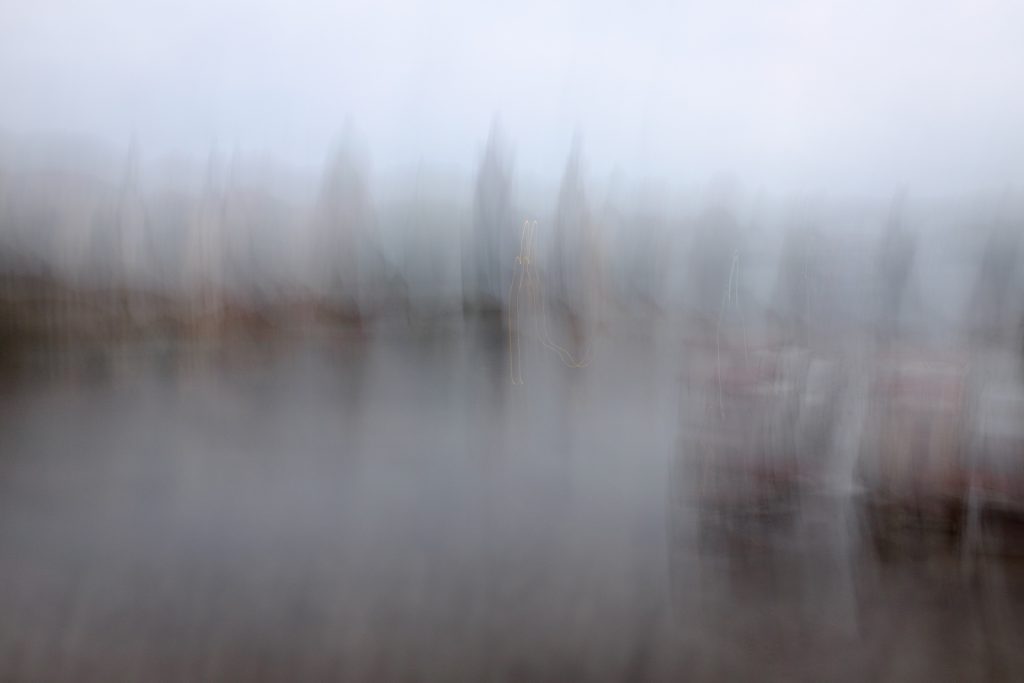 Instead of staying in one area and waiting for "decisive moments" I walked from 7 a.m. to 11 p.m. about 40 km (if I trust my smart phone). From time to time I switched from street to travel photography forth and back.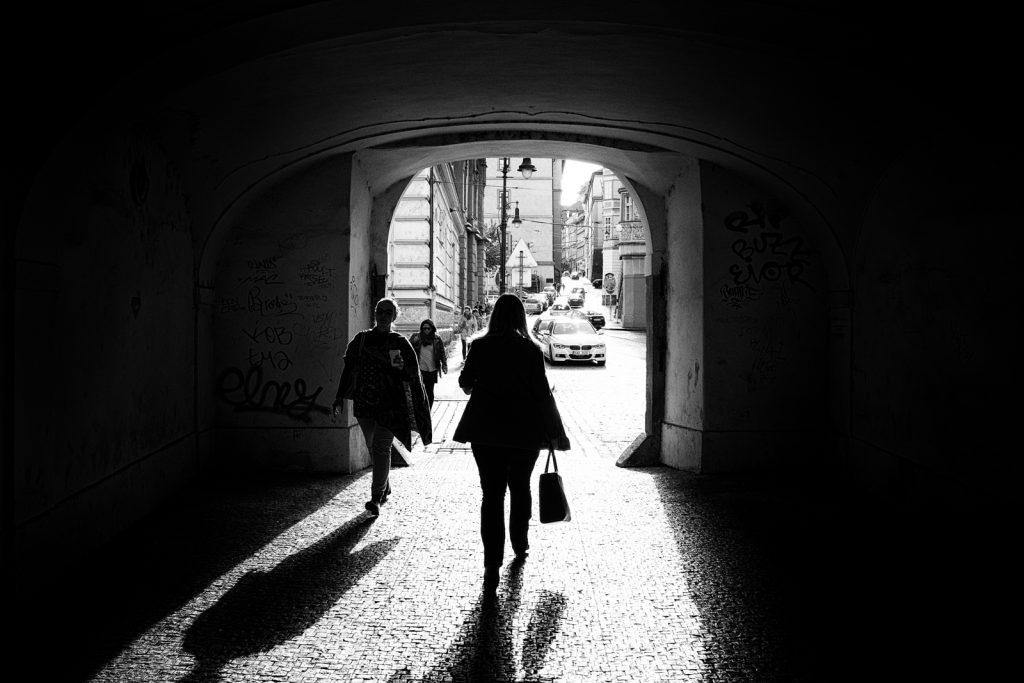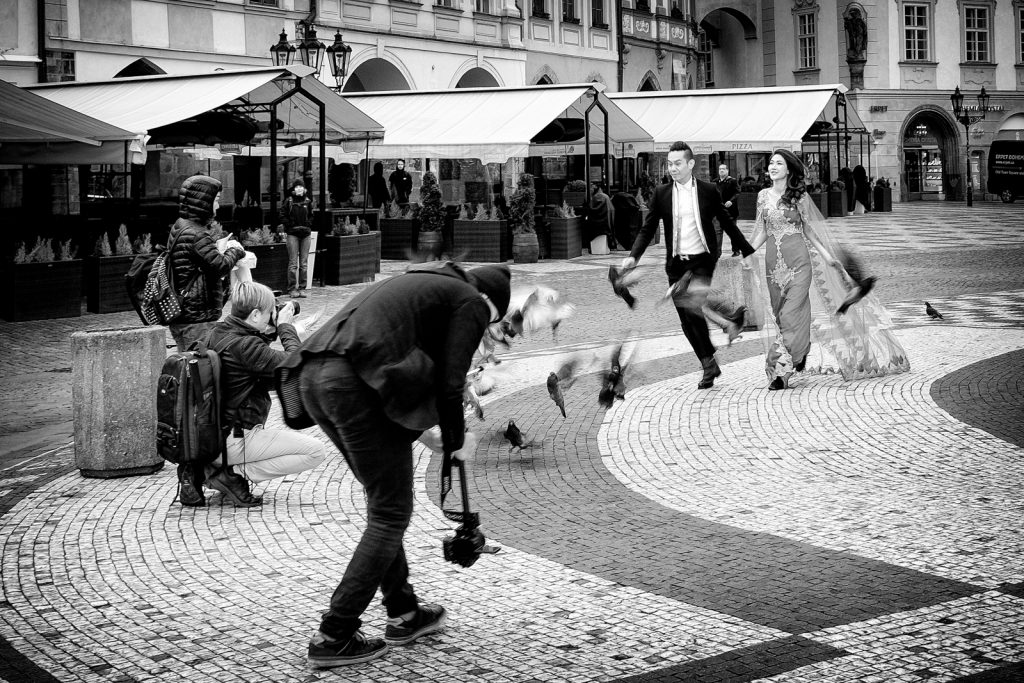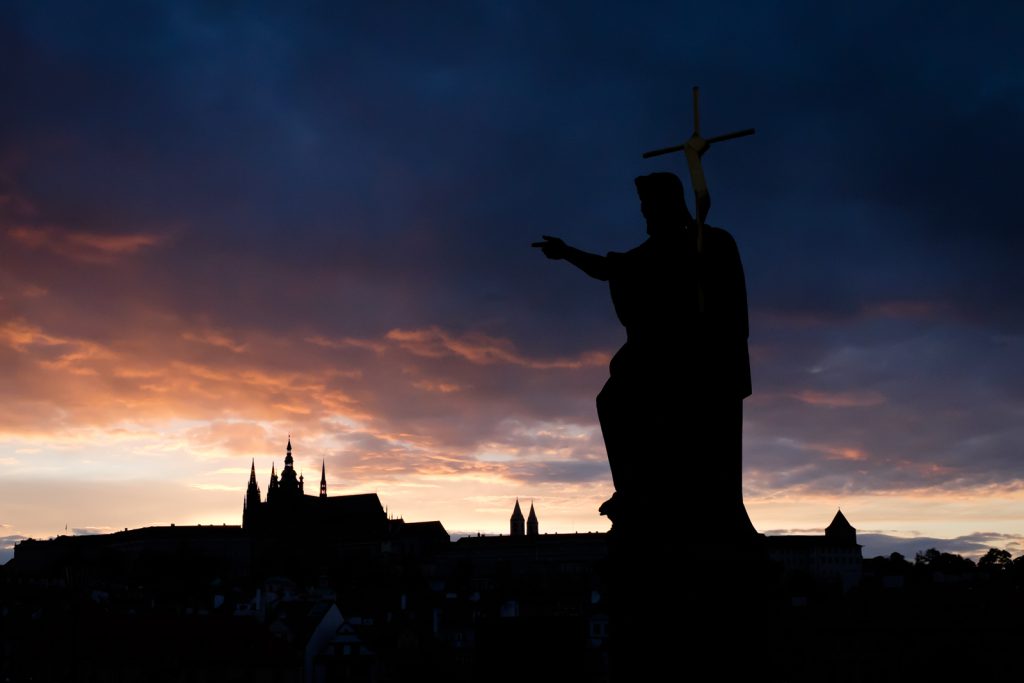 The photograph above shows a scene in total tranquillity but the opposite is the truth. It was Pentecost Monday and the Charles Bridge was filled with crowds of people celebrating a cultural event. To exclude them from the picture I raised the camera, underexposed the image and got a nice silhouette.
Reminiscence to Josef Koudelka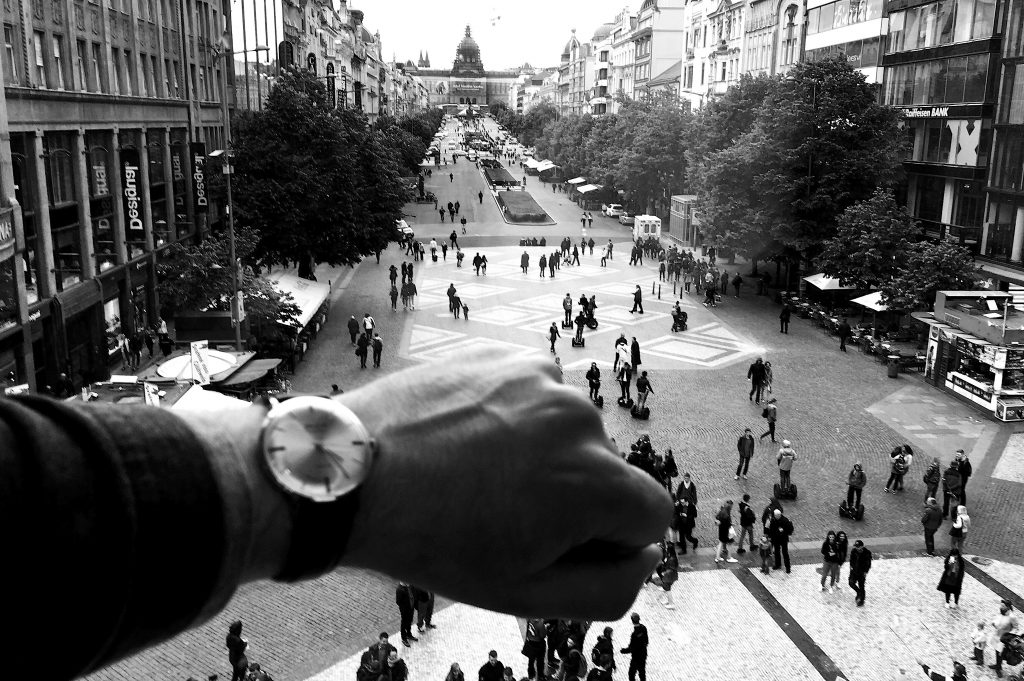 The famous Czech-born photographer Josef Koudelka documented the soviet invasion in Prague in 1968. I did some research to find the place, where he took his famous photograph, witch shows the empty streets at noon. Today is there a fashion store and I had to squeeze me through coat-stands to reach the window and take my image of the place. This picture alone was worth the travel.
What I have learned during the journey:
The landmarks and sights are overcrowded, the people there – armed with selfie-sticks – are mostly boring, nothing really happens. After a few hours I realized, that the interesting things happened beside the main attractions.
Get up very early grants you to see and shoot the sights and historical buildings without the crowd. Charles Bridge before 8 a.m. is fantastic.
Shooting what's next is driven by coincidence. Doing that all day long is very exhausting and frustrating. That's why I decided to look for little projects like silhouettes, people in public transportation and candid street portraits.
Only one fixed lens (35mm equivalent) for a city trip is insufficient for me. I varied between street and travel photography and realized, next time I need a wide angle and a tele lens too.
Little Gallery