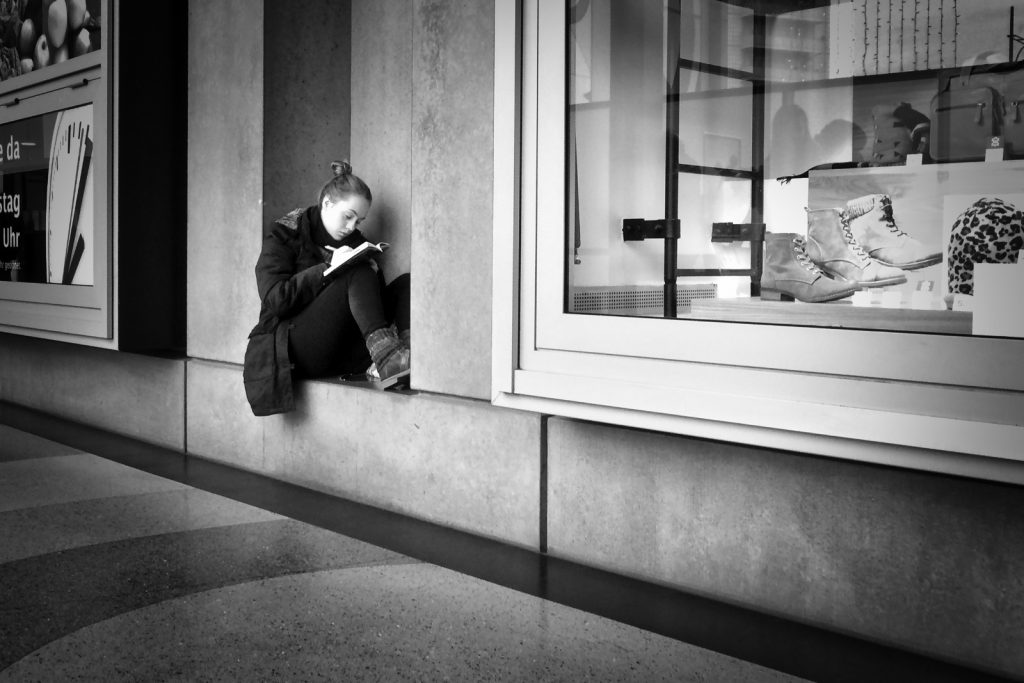 The British dancer and choreographer Royston Maldoom exposes the idea of life as an ongoing, constant challenge.
"Don't sit still, don't except, move on, look for the next thing, look for the next moment. Don't necessarily plan it but be ready for it, be open for it."
(Interview in the movie "Rhythm is it")
There are similarities to my approach to life as well as to street photography. In the same summer when I discovered street photography, I got – due to my own fault and personal circumstances – a "total eclipse of the heart" and saw my life and future pitch black. There seemed to be no way out and I realized, that I had to recalibrate a few things in my life to solve the problem. It took me months to get over it. I followed the suggestion: "Go creative!"
First I made some music, but the "romantic" approach intensified the darkness and was not really helpful. I was looking for something different, something to stop the thoughts going round in circles. Reading articles and books about street photography in that time gave me the inspiration to go out and try it for myself.
For street photography you need open eyes and a clear mind to anticipate and see occasions, to approach strangers, to handle the camera, to compose and shoot. There's no time to ponder. The more I walked on the streets and took photographs, the more I got a distance between me and my problem. It was literally a way back to myself. Being on the streets, discovering the city and seeing ordinary things in a new light gave me a new view on things.
In consequence of shooting in the streets and publishing my pictures online I met so many people in the past two years, got so much feedback and learned so much, even about myself that I believe, street photography was like a remedy (among others) on my way out of the dark. It sharpened my perception, gave me more self-confidence and took me to another level in different parts of my life. I'll keep that experience for the future and I'm sure, it would work again.
For ongoing reading: The famous street photographer Marius Vieth describes in his blog, how he experienced a similar situation.